Our Rodent Control, Trapping, & Removal Service
The most common rodents are the House Mouse, Norway Rat, and Roof Rat. These rodents are some of the most adaptable creatures on the planet and can be very hard to eliminate. Worse, these rodents spread diseases, contaminate food, damage property, and breed quickly. Luckily, the team at Bez Valley Pest Control can help. With over 12 years of experience, we're Bakersfield, CA's highest-rated and most dependable rodent control experts.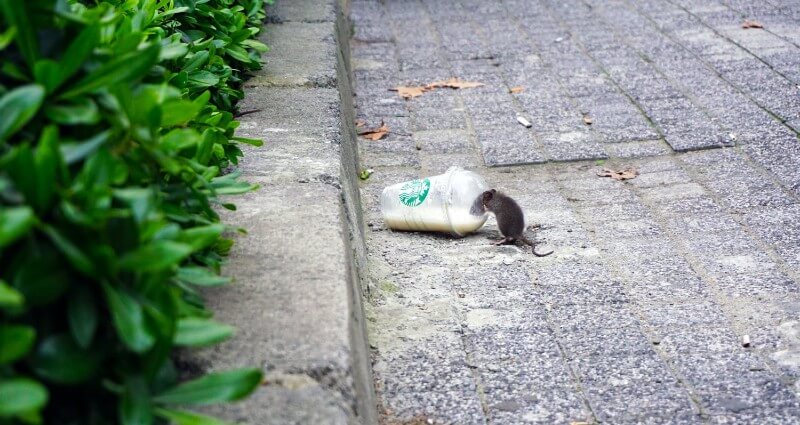 Our Unique Approach To Rodent Control, Trapping, & Removal Service
Our number one goal is to give you the instant relief you need and the long-term protection you deserve from rats and mice. Because every situation is unique, we'll use a combination of the following measures to address your rodent problem at the source:
We'll start by performing a thorough inspection in and around your home. During this time, we will identify the species, areas of activity, potential entry points, and attractants. This step increases the chances of our baiting, trapping, and seal work being successful.
After the site inspection, we'll provide you with detailed sanitation guidelines and recommendations. This checklist will help you avoid future rodent infestations by showing you how to eliminate attractants and maintain a clean, sanitary environment.
Our program includes a combination of baiting and trapping for the highest rate of success. If your rodent population is large, we'll start with a high-quality bait to knock down the population and prevent rapid growth. We'll then place traps in and around the area of rodent activity.
After we place the baits and set the traps, we'll return twice every two or three days to ensure your rodent control program's effectiveness and make adjustments as needed.
After we get rid of your existing rodent problem, we'll prevent them from coming back. The entire process, from start to finish, takes 5 to 7 days on average. Door sweeps, caulking, and other products may be used to seal any holes or gaps. Our goal is for your property to be 100% rodent free!
Why Choose Bez Valley Pest Control
We're passionate about helping people just like you get rid of unwanted pest problems. As such, we are proud to be the only pest control company in Bakersfield, CA promising excellence in value, service, and trust.
Frequently Asked Questions
To get rid of rodents, it's important to determine the exact species you're dealing with. For example, if you have rats and select mice traps, the trapping mechanism isn't large enough for the rats. Conversely, if you have mice and choose rat traps, the traps most likely won't trigger for a mouse. Plus, each species behaves differently. Our highly-trained technicians know exactly where to look and what to look for. Understanding the differences between species increases our rodent program's success, which is what separates us from the competition.
A lot of homeowners try do-it-yourself or over-the-counter solutions. The problem with this approach is it sometimes causes rodents to spread around your house, plus it's often not enough to deal with large populations. Here at Bez Valley Pest Control, our technicians are trained to diagnose the problem, think outside of the box, and come up with solutions that make sense for you. If you're dealing with a rat or mice problem, or want to protect yourself from future infestations, please call us at 661-720-6040!
Absolutely! Our rodent control service is performed by thoroughly trained technicians who place baits and set traps according to the law. Our goal is to ensure your children and pets are kept safe before, during, and after your rodent control service. To schedule your first visit, please give us a call at 661-720-6040. We're happy to answer any questions you have!
Get Rewarded For Your Referrals!
Spread the word! Refer a friend or family member and get 25% OFF your next pest control service.
Rodent Control
Starting at...
Site Inspection
Sanitation Checklist
Baits and Traps
Monitoring/Maintenance
Exclusion/Seal Work
★★★★★
"Great service. Super nice employees. The owner is awesome super friendly normally here the same day or the next. I have used them for the last 5 years."
- Jorden P.
★★★★★
"Chris came by this morning and did an excellent job. I'd recommend this company to anyone. They're always on time and very professional."
- Billy T.
★★★★★
"Use them for pest control at the in-laws. Very thorough and professional. Switched from another company and glad we did! Their service includes control of many different pests."
- Maxx P.